Driven To Conquer
Crossfit
Denver Tech Center's Premier CrossFit Gym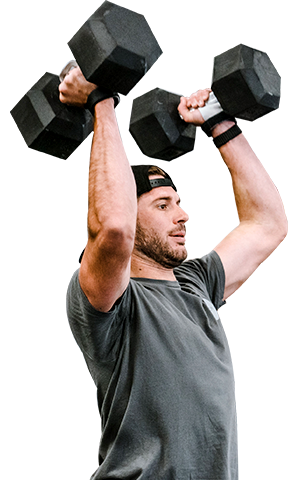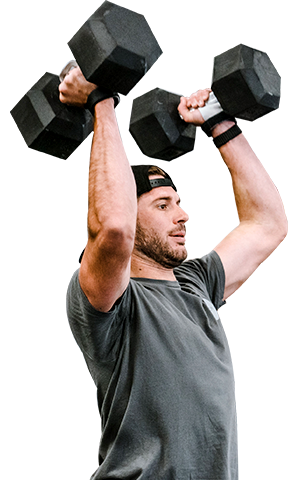 About DTC CrossFit
Training at its Peak
DTC CrossFit was started in 2013 on principles of fitness, community, accountability, and integrity. It is our mission to offer the best CrossFit in Denver through personalized coaching and programming. We are proud to connect to a community where people of all fitness levels can improve their quality of life. Our community-based strength and conditioning programs are proven to be highly effective and deliver unparalleled results. We are located just off I-25 and Arapahoe Road in a 9,500 square foot facility.
Every day, DTC CrossFit athletes break down barriers and set new standards for themselves. Our CrossFit training is intense and it creates a bond among our members that can't be manufactured. Together, we sweat to expose weaknesses and grow stronger. The community aspect of DTC CrossFit is our greatest strength. We are supportive, we are competitive, we are strong, we are humble, we are athletes… we are DTC CrossFit.
Meet the coaches
DTC CROSSFIT PROGRAM
CrossFit 101
Our CrossFit 101 program is an informational and instructional course designed for anyone new to CrossFit. In our CrossFit 101 sessions, we slow down our usual pace to guide you through the basic movements, get you familiarized with proper mechanics and technique and get your body primed to join our group classes. CrossFit 101 is designed to ensure your success and to give the coaches an opportunity to really assess the beginning of your journey. We offer this program in 3 sessions, 1 hour /each, planned and scheduled around your time in order to offer flexible options.
DTC CROSSFIT PROGRAM
CROSSFIT GROUP TRAINING
Based on the CrossFit prescription of "constantly varied functional movement executed at high intensity," our DTC CrossFit program combines strength training with the "classic" CrossFit cardio workout. For this 1-hour class, you could be working on pull-ups, rowing, burpees, and much more. Every workout is different so you never get bored! We scale each workout to your fitness level, so you get maximum results every time.
DTC CROSSFIT PROGRAM
PERSONAL TRAINING
Looking for a Denver CrossFit program that offers personal training? Whether you are trying to master a new movement, recover from an injury or trying to just take your training to the next level – there is no faster and more effective way to do so than with some 1-on-1 attention. Have a specific fitness goal you want to meet? Try our targeted and customized 1-on-1 Personal Training sessions with some of the best coaches around!
DTC crossfit memberships
DTC crossfit Schedule
Monday
CrossFit
9:00am – 10:00am
CrossFit
12:00pm – 1:00pm
Tuesday
CrossFit
12:00pm – 1:00pm
Wednesday
CrossFit
9:00am – 10:00am
CrossFit
12:00pm – 1:00pm
Thursday
CrossFit
12:00pm – 1:00pm
Friday
CrossFit
9:00am – 10:00am
CrossFit
12:00pm – 1:00pm
Saturday
CrossFit
9:30am – 10:30am
Open Gym
8:00am – 11:00am
Sunday
Open Gym
8:00am – 11:00am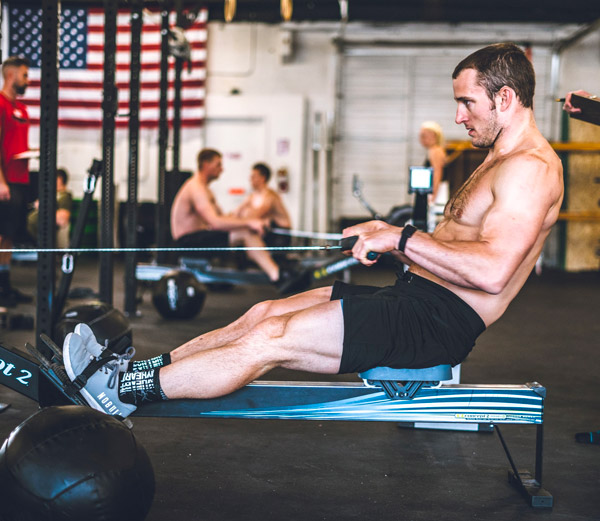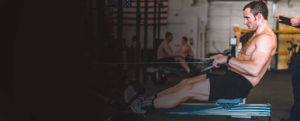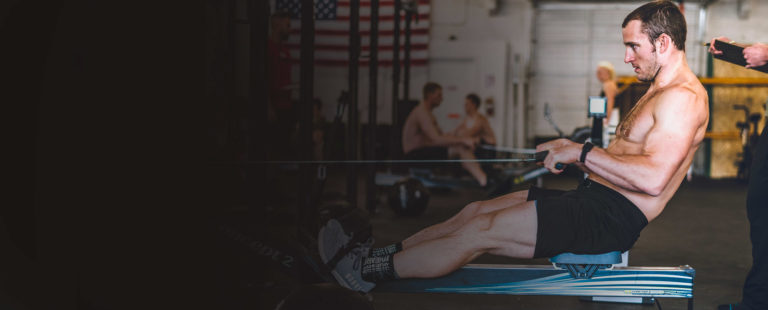 Cardio

Barbells

Dumbbells

Kettlebells

Gymnastics
DTC CROSSFIT
THE WORKOUT
DTC CrossFit's programming efficiently combines the most effective training methods of Weightlifting, Gymnastics, and High-Intensity Cardio. This produces undisputed, tangible results for all levels of fitness: beginners, elite athletes, and everyone in between. There isn't a strength and conditioning program anywhere that works with a greater diversity of tools, modalities, and drills.
WORKOUT OF THE DAY
Workout Of The Day (WOD)
Sample Workout 1
Our programming has moved to SugarWOD. If you'd like access, please reach out and we will set you up for a remote membership. The Workout of the Day is: STRENGTH Front Squat Every 60 seconds, for 10  minutes (10 sets) Complete 2 reps *This is our muscle density day. Use the heaviest weight across all […]
Read More
Meet The Coaches
Chase Knighton
Owner & Head Coach
Chase is the Owner and Head Coach at DTC CrossFit. He's a former Division 1 football player (University of Kansas) and All-State Quarterback in the state of Texas. After being introduced to CrossFit his junior year, it became a full-time fixture. Since then, he's competed in multiple CrossFit and weightlifting competitions. "When I finished football, I began coaching at a sports performance facility in Kansas City and started implementing the CrossFit methodology into my programming. I saw amazing results from my athletes."
Once Chase moved to Colorado, he joined forces with David and created CrossFit Greenwood Village, which is now DTC CrossFit. "When it comes to coaching, I love that there isn't a one size fits all method. Every athlete is different and unique in their own way and you have to be able to recognize that and coach them with that mindset."
CERTIFICATIONS:
• CrossFit Level 1
• CrossFit Level 2
• CrossFit Level 3
• USA Weightlifting Sport Performance
• Bio Force Conditioning
• CPR/AED
Jeff Schuette
Coach
Coach Jeff Schuette is passionate about helping others. He wants to do whatever is in his power to help them improve their lives inside and outside the gym. Originally an All-Conference Division II Linebacker, Jeff initially started CrossFitting 7 years ago when he began training for CrossFit competitions.
Jeff now specializes in Olympic Lifting, Aerobic Capacity, Cardiac Patients and working with the elderly among other things. He loves to see when something "clicks" for a member he is training. "When they struggle with a movement and maybe a small cue I give them makes a huge difference, their reaction is amazing to be a part of", he says. Because of those reactions, he has decided to take a break from seriously competing in CrossFit competitions for now, to focus on being the best coach that he can be.
CERTIFICATIONS:
• CrossFit Level 1
• CrossFit Level 2
• CrossFit Level 3
• CrossFit Weightlifting
• Aerobic Capacity
• MS – Clinical Exercise Physiology
• BS- Exercise Science
Harley Pescosolido
Coach
Harley has been in the CrossFit coaching space since 2015. In that time he has coached in-person and remotely, notably he has coached for NCFit (Formerly NorCal Crossfit).
CERTIFICATIONS:
• B.S., Kinesiology
• NSCA-CSCS
• NSCA-CPT
• CF-L2
• ОРЕХ
Athletically, Harley has reached a high level in the sport of fitness. Competing in 2023 in the North America West Semi Final.
Fun fact! Outside of CrossFit, Harley was once a competitive bull rider!