Coaches Corner
CrossFit 101 Workouts: Beginning a CrossFit Journey
If you are interested in getting started with CrossFit, you will probably begin with CrossFit 101 workouts. CrossFit 101 is the recommended course taken before entering an everyday CrossFit class. Because some of the workouts include weights or new movements, it is important to start your CrossFit journey right with a lesson on how it's done. Getting in touch with a coach is the best way to build your CrossFit plan.
Getting Started with CrossFit 101 Workouts
What is CrossFit 101?
If you have never tried CrossFit before, many gyms require newcomers to build a bit of background before jumping into their first workout. CrossFit likely unlike any other fitness experience you may have had before. It is high intensity, and requires some initial skill-building. That is where CrossFit 101 comes into play. It is where new CrossFitters can get in the gym, learn more about the workouts and lifestyle, and also get a full crash course on what is to come in their CrossFit journey.
CrossFit 101 is an introduction to the movements and exercises in workouts. It ensures you have the right form and knowledge base, so you don't injure yourself at the gym. As a new CrossFitter, you will work with a coach to guide you through the lifts, cardio and beyond. It is built around three sessions, which work around your schedule. During that time, your coach can assess your performance and provide you with the tips and tools to succeed at a normal class pace. During that time, you can get to know your coach and create a plan for your fitness.
Find Out More About CrossFit 101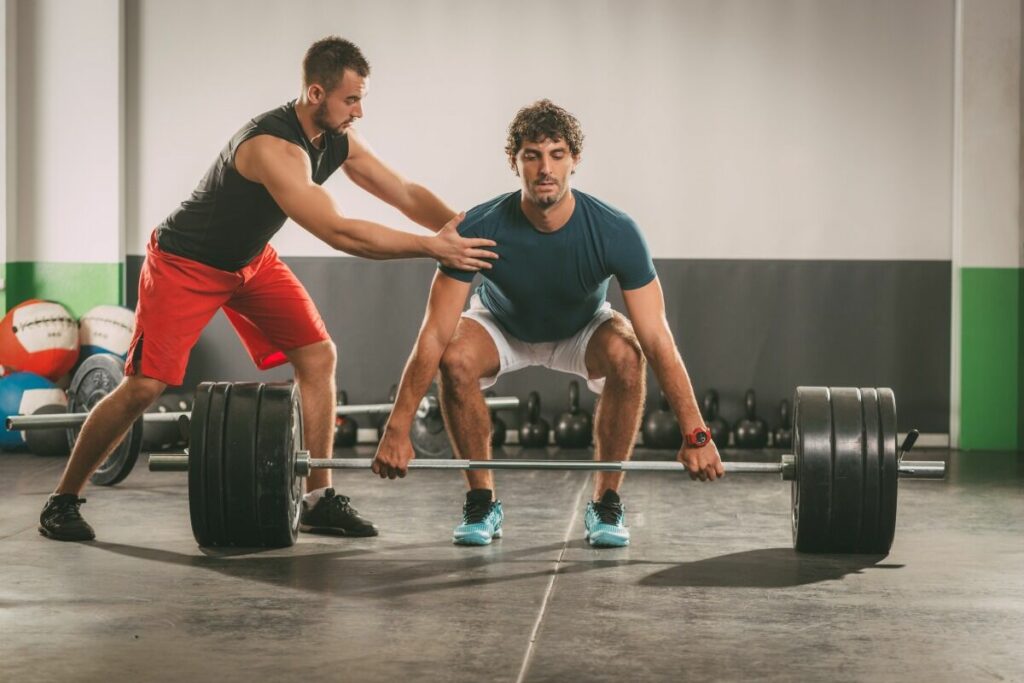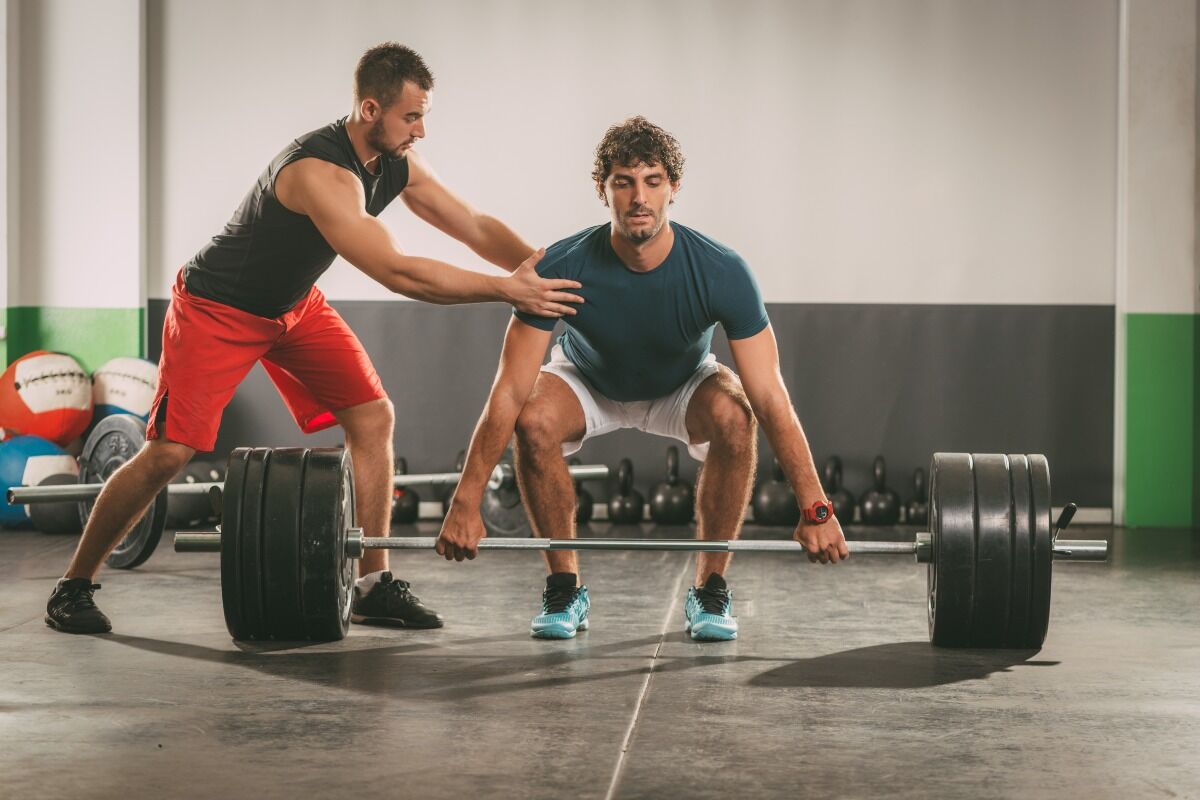 What is CrossFit 101 Preparing Me for?
A CrossFit 101 workout shows all of the basic movements that you will be performing throughout your fitness journey. While the workouts and routines change every single session at our gyms, they are typically variations of traditional exercises that you are familiar with – but with some adjustments to intensify the impact and burn. CrossFit 101 workouts prepare you for our "Workout of the Day"s. These are designed by CrossFit coaches daily to maximize workouts, keep your muscles guessing, and also keep your gym experience interesting and worth the trip.
One of the primary goals of the CrossFit workouts is to keep things constantly varied. That means you shouldn't expect your first group class or personal training workout to look like your CrossFit 101 session. These courses are designed to give you all the skills you need to be able to handle the next workout of the day – but don't expect to get bored at your next group session. Things are constantly changing, and your coaches will always be looking to find the next big challenge for your fitness class.
See the Workout of the Day at DTC CrossFit
What are CrossFit 101 Workouts Like?
CrossFit 101 workouts are designed to be unintimidating and educational. They provide the one-on-one attention that people may need if they haven't done these movements before. The things done in a normal CrossFit workout are slowed down to a much more approachable pace so you can make sure that you know exactly what to do. With individual attention and a slower pace, you will be able to master the techniques and nail the exercises in your first group class. The 101 classes, personal training and group classes are just an hour long.
If you end up enjoying the personalized fitness experience, you can always sign up for personal training sessions with your DTC CrossFit coach. That way, you can continue to hone certain skills and meet your unique fitness goals with added, individualized support. Some people who are just starting out opt for some personal sessions to get additional attention and feedback on their new skills.
Learn More About DTC CrossFit.
Learning About the Lifestyle
CrossFit 101 also provides the opportunity to ask any and all questions you have before starting at your gym. You can work with your coach to figure out the ideal session frequency, the best macronutrients ratios to consume to get the best results and also what you should and should not be doing on rest days. CrossFit coaches are ready to share their knowledge about building a healthy lifestyle. Come in ready to learn and get the tools you need to succeed and see amazing results.
Meet the DTC CrossFit Coaches.
Be Ready for a Doable Challenge
If it is your first time working out in a long time (or ever), you may find the CrossFit 101 class a little challenging, but it should be completely doable. Communicate your skill level and comfort with different exercises throughout the process so they can show you the best way to get results safely. By the end of the course, you should be completely prepared for a normal CrossFit class, with whatever modifications your CrossFit coach recommends. If you're wondering what to expect from CrossFit training, be prepared for some sore muscles, a sense of community and a real sense of accomplishment.
Discover Your CrossFit Membership Options.
Finding a Schedule That Works for You
Finding a sustainable workout routine can be a huge struggle for people who want to exercise more frequently. Luckily, working out at DTC CrossFit provides options to attend workouts in the morning, afternoon and evening throughout the work week. That way, you can easily add fitness into your schedule. The workouts are also designed to be as efficient as possible — getting a lot done in a small amount of time. If you have a busy life, you can definitely squeeze a CrossFit workout into your schedule.
See the DTC CrossFit Fitness Schedule.
Starting Your CrossFit Journey
Starting a CrossFit journey can seem intimidating. Looking at the results people get from the workouts can make it seem like a huge time commitment or too difficult. The truth is that almost anyone of any age of skill level can get started with CrossFit. Classes are designed to accommodate all capability levels – and CrossFit 101 workouts provide the background information required to get started successfully.
Everyone has to start somewhere – and many CrossFit athletes started out right where you are now. After getting accustomed to the workouts and becoming conditioned to the amount of stamina they require, you will be ready for anything. After a while, many people choose to participate in Denver CrossFit competitions and other fitness challenges.
Learn About Denver CrossFit Programs.

Start Your CrossFit 101 Session
If you are interested in starting your fitness journey with CrossFit 101, let the coaches at DTC CrossFit walk you through the process safely and effectively, for maximum impact. After building up the necessary skills, you will be able to get the most out of your workouts.
To learn more about events, get fitness tips, and find other information about the amazing CrossFit workouts Denver has to offer, see our DTC CrossFit blog.
If you're ready to get started with CrossFit in Denver, Contact DTC CrossFit to schedule your CrossFit 101 classes and meet the coaches.
&nbsp Back to Blog