Coaches Corner
Top 5 Famous CrossFit Celebrities
It's no surprise that there are many famous CrossFit celebrities in Hollywood. CrossFit is the go-to workout for many stars because of its killer, transformative results. CrossFit routines are high-intensity, full-body workouts that don't waste any time. Plenty of famous actors, singers, and other public figures have chosen CrossFit's workouts to stay in shape. The short, powerful circuits work into even the busiest people's schedules.
Famous CrossFit Celebrities: Famous CrossFit Athletes
Some celebrities have even participated in CrossFit competitions, and talked openly about the life-changing fitness routines. Interested in knowing which celebrities are using CrossFit to stay in shape? Below are five famous CrossFit Celebrities who continue to use CrossFit for their training and regular workouts.
Elizabeth Banks
Actress and CrossFit lover, Elizabeth Banks has competed in CrossFit competitions in the past, and talked about how the workouts have impacted her fitness. "I don't understand where the 'this day you just work your arms, the next day your quads,' philosophy came from. That's what is great about CrossFit, the philosophy of it: work everything at once, cross train your body, fire all your muscles," said Banks, in an interview with Self Magazine.
Channing Tatum
If you're wondering the exercise of choice for Magic Mike, the answer is CrossFit. Channing Tatum has been along-time CrossFit athlete. Luckily, it seems like his exercise plan has been working – the former Sexiest Man Alive has said in the past that he works out to stay lean, and when he's not training, he tends to get soft. Sticking with a CrossFit routine will definitely help Channing maintain his Magic Mike look.

Bob Harper
The famous trainer on TV show, Biggest Loser swears by the high-intensity workouts CrossFit offers. Bob Harper said in an interview with BodyBuilding.com, "Jumping into CrossFit was like jumping into the deep end of a pool. These workouts are so compact. I used to do long sessions all the time, and my body started to get beat up. But with CrossFit, it's almost like my body is finally getting a chance to rest while, at the same time, I'm pushing it harder than I've ever pushed it." He has used inspiration from CrossFit in his training sessions with contestants on Biggest Loser.
Jessica Biel
Jessica Biel is another star on the list of famous CrossFit celebrities. In preparation for acting roles, Jessica Biel has turned to CrossFit to get in shape. She's often praised for her athletic physique and dedication to a solid workout routine. She has said in the past that working out helps her stay confident in her body.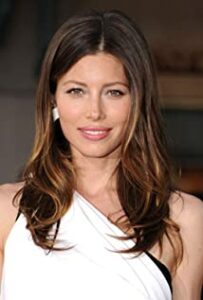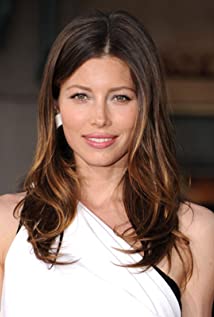 Max Greenfield
Known for playing Schmidt on the beloved TV show, New Girl, Max Greenfield has talked about his love of CrossFit publicly many times. Among other famous CrossFit celebrities, Greenfield has attended the Reebok CrossFit Games to watch famous CrossFit athletes compete. With so much enthusiasm for the games, hopefully he will try to compete in the future.
The Future of CrossFit is Bright
With so many examples of famous CrossFit celebrities reaping the benefits of the workout, the future of CrossFit is bright. With a little inspiration from famous CrossFit athletes, hopefully more and more young individuals will try to incorporate fitness into their life. The best part? CrossFit is available to anyone who is willing to invest in their health — no need for a famous celebrity trainer. For those in the Denver area that are interested in learning more about CrossFit, check out the body-transforming workouts DTC CrossFit has to offer.
Get Involved with DTC CrossFit
Are you interested working out like these famous CrossFit celebrities? Do you want to challenge yourself physically and compete against other successful Crossfit-lovers?
Sign up for a DTC CrossFit gym membership to participate in our CrossFit challenges, and workout like famous CrossFit athletes.
&nbsp Back to Blog