Coaches Corner
Best CrossFit Workouts for Women: Benefits of Women CrossFit Training
CrossFit workouts for women are a fantastic way to get out of your comfort zone and challenge yourself in your fitness routine. Women of any age or capability can get started with CrossFit – it just requires a commitment to the workouts and a willingness to push your own boundaries. CrossFit gyms are an excellent place for women to get challenging and results-driven fitness classes. Since the beginning, some of CrossFit's most celebrated athletes have been women.
Finding the Best CrossFit Workouts for Women
Luckily, the days of women avoiding heavy lifting and intense strength training workouts are over. Now, visibly strong women are rightfully being celebrated in our culture. The best CrossFit workouts for women can be found at almost any CrossFit gym. For the most part, exercises do not differ depending on the gender of the person participating. It simply varies depending on that individual's abilities. At DTC CrossFit, we can help you get visible results from your workout. Unlike other fitness classes, CrossFit focuses on building up your health in cardio, strength, gymnastics, and more – so people participating can experience holistic health benefits that are noticeable almost immediately.
The catch – it's not easy. CrossFit workouts are intense and require quite a bit of dedication to keep up the hard work and see progress. Luckily, CrossFit coaches are there with you from the beginning, through CrossFit 101 classes where you learn the basics and movement techniques, to preparing for a competition after you've been training for a while. Women CrossFit training is a steppingstone to better overall health – but also a huge increase in your physical capabilities – and often a massive boost in confidence.
Benefits of Women CrossFit Training
There are some serious benefits to women CrossFit training. First, it introduces more women to the strength training and hard workouts that for a long time, were only presented to men. Now, women make up the majority of CrossFit participants – at around 60 percent. Why? Because women CrossFit training gets serious results. According to a study on male and female CrossFit participants through the American Council on Exercise and research from the University of Wisconsin, LaCrosse,
"CrossFit works. For those who already do CrossFit regularly, this is surely no news flash. Based on the high intensity of the workouts tested, researchers conclude that CrossFit does a really good job of helping exercisers improve their aerobic fitness, while burning a fair number of calories in the process. And, like other high-intensity interval-training (HIIT) workouts, one can expect greater increases in aerobic capacity than what is seen with traditional aerobic training, which is typically performed well below an individual's anaerobic threshold."
This study assessed the calorie burn, heart rate and other metrics to observe what was occurring in the body when completing a CrossFit workout. These metrics varied a bit depending on the participant's sex, and how long it took them to complete an exercise – however the major finding was that no matter the individual, this workout made an impact. Researchers noted that everyone who completed the study's workout was exhausted regardless of their fitness level. That's why CrossFit can be a great fit for anyone – it can be adapted to challenge any individual – so there is a place for newbies and fitness enthusiasts.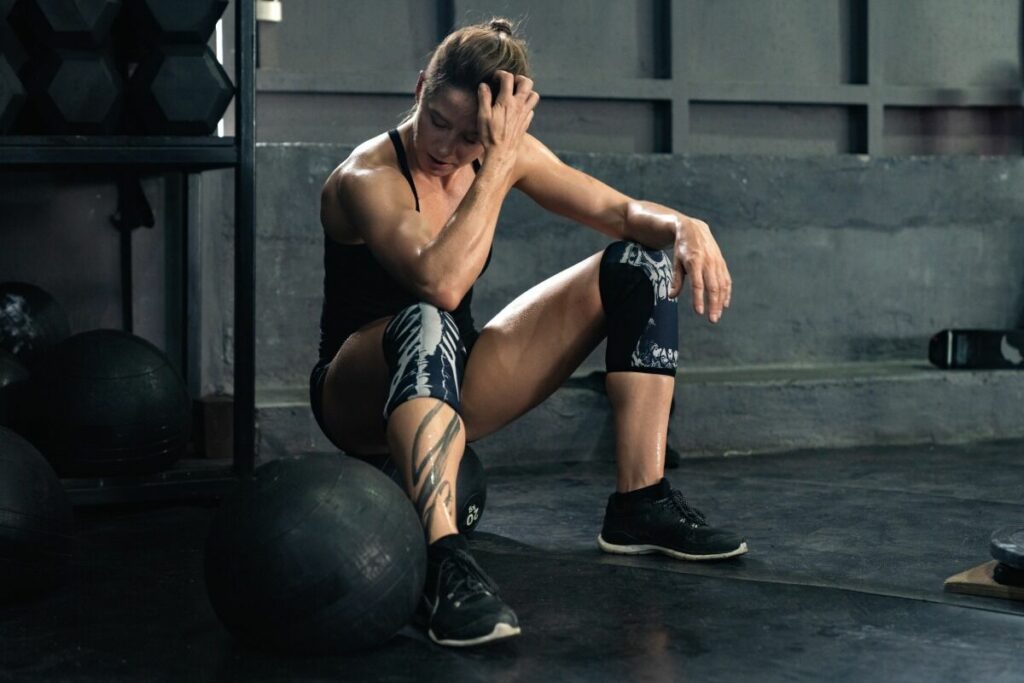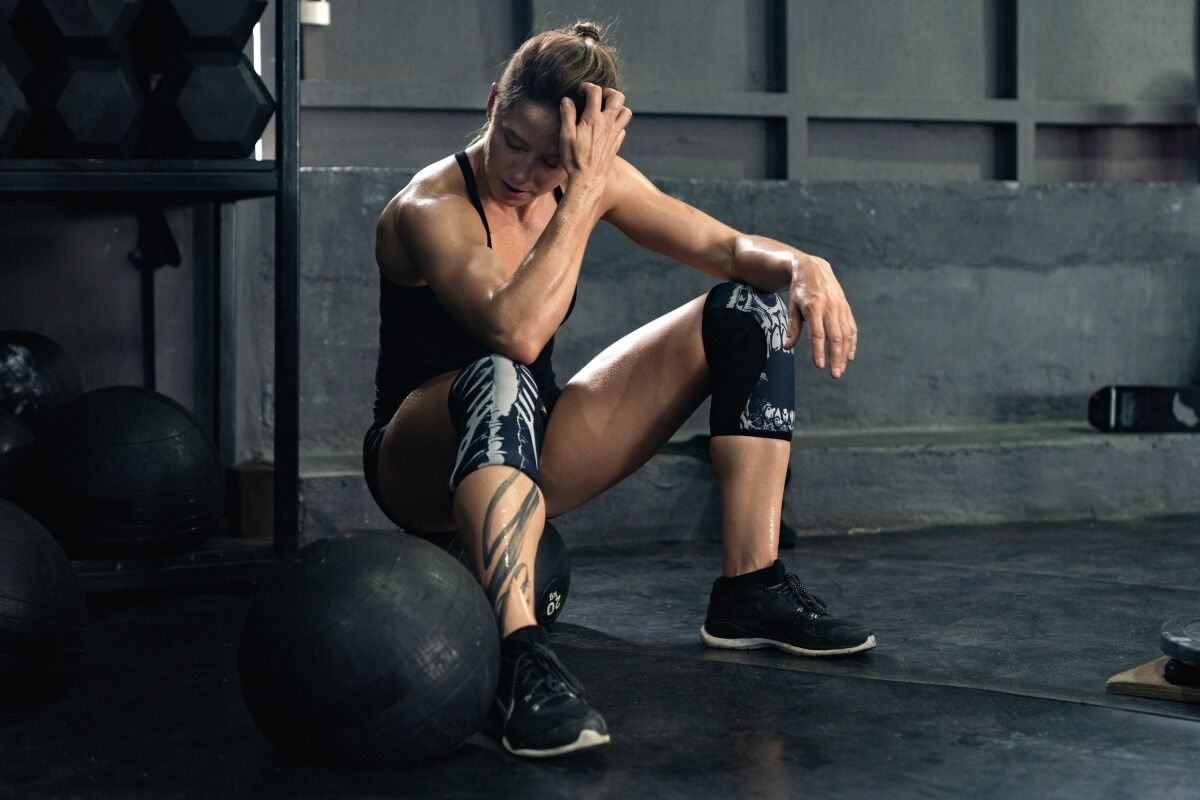 Why CrossFit Workouts for Women are Important
CrossFit exercises are no joke when it comes to results, and anyone can find success in a CrossFit gym. These abilities are tested at every local CrossFit event. However, some of the most famous CrossFit athletes can be found at the international CrossFit Games. Thousands of people participate in regional events, but the games narrow the competition down to the top performers in every part of the world.
It is a complete misconception that CrossFit is a male-dominated exercise – in fact, some of the most famous CrossFit athletes in the world are women. At the end of the games, the champions are crowned "The fittest man in the world" or "the fittest woman in the world" – and those people have inspired many to challenge themselves at their own local CrossFit gym.
Three Accomplished Women of CrossFit
If you have watched the CrossFit Games in the past, you know that there are always tons of extremely fit women competing. While some of the events are separated by gender, others encourage any gender to participate. If you're a big CrossFit fan, you may have heard of these famous female CrossFit athletes who have inspired many with their fitness accomplishments at the games. See their stories below:
Katrin Davidsdottir
Samantha Briggs
Annie Thorisdottir
Katrin Davidsdottir
Katrin Davidsdottir is a CrossFit athlete from Iceland who has won the CrossFit Games twice. She has also been named the fittest woman on earth. Davidsdottir is a former gymnast, a background that helped her build perfect form and gave her a perfect platform to start building up her strength over the years.
Katrin has been an inspiration to many, especially when she chose to step back from competing to take care of her mental health (an issue still being addressed by many following the 2020 Olympic Games). When she returned to the CrossFit Games following that break, she was stronger than ever and placed. Now, she continues to compete and is one of the most well-known CrossFit celebrities.
Samantha Briggs
United Kingdom competitor, Samantha Briggs is a CrossFit Games winner — and known by many as "The Engine" for her serious strength. Having qualified for games six times (an accomplishment in itself), she continues to be a force in the competitions today.
Samantha Briggs was a dedicated competitor in regional competitions and the CrossFit Games for years, but in 2012 she suffered a knee injury that almost sidelined her for the following year's games. However, following the injury she completely transformed her approach and built up a massive amount of strength. Just one year after that massive set back, she was crowned the winner of the CrossFit Games – and the fittest woman in the world in 2013. She has been a strong competitor ever since then.
Annie Thorisdottir
Annie Thorisdottir is another world-renowned female CrossFit athlete who has inspired people with her strength and dedication to the sport. Like Katrin Davidsdottir, Thorisdottir has won two CrossFit games, which is an extremely rare accomplishment. She owns a CrossFit gym in Iceland and is often referred to as "Iceland Annie".
Known for her positive attitude and kindness at the games, Thorisdottir has overcome some serious challenges while competing. A back injury in 2013 benched her from participating in the games that year. Beyond her two first place wins, she has also placed two other time, landing second place in 2010 and 2014. She has never placed below the top 13 when competing. Over the last decade, she has been an inspiration to tons of female CrossFit athletes.
Women's CrossFit Competitions in Denver
If you are interested in women-only Denver CrossFit competitions, check out the annual Girls Gone Rx competition. Set this year for 18 September 2021, this competition is celebrating ten years in Colorado. Participants join in three-person, all-female teams to compete. Proceeds from this fundraiser go toward breast cancer charities around the world. If you are a woman in CrossFit looking for a challenge, be sure to sign up. If you're new to CrossFit, get started at your local Denver CrossFit gym to train and learn everything you need to know to compete in the next event.
Benefits of Women CrossFit Training at a CrossFit Gym
One of the major benefits of attending CrossFit classes is the adaptable approach coaches can take for anyone participating. Any woman looking for a fitness challenge can work with their coach to create a routine that gets serious results, works with their schedule, and makes a massive difference for their health. According to Paige Babiash, M.S., one of the leaders of the University of Wisconsin, LaCrosse research study,
"Working out more intensely for shorter periods means that exercisers can likely get good results with CrossFit while spending less time exercising. The two workouts were completed in fewer than 12 minutes, not including the warm-up and cool-down. Yet, despite this short duration, subjects still burned an average of 115.8 calories. Seeing the benefits in such a short amount of time is encouraging, especially if you have a busy lifestyle."
If you are looking for a fitness challenge that transforms your health – consider trying a class at your local CrossFit. Having a consistent and dedicated CrossFit coach helps you stay motivated throughout your fitness journey and encourages consistent progress. It provides the individual attention of a personal trainer, but with a community of people who have similar goals. There, you can find other women and men who are trying to boost their abilities, get strong, and improve their overall health.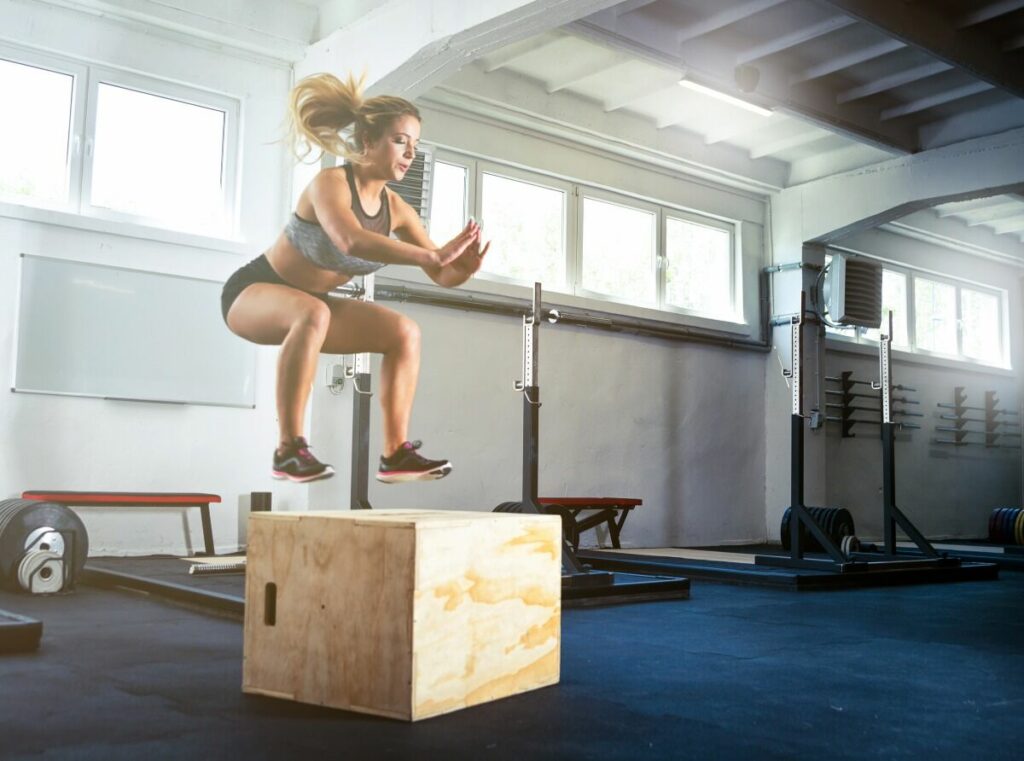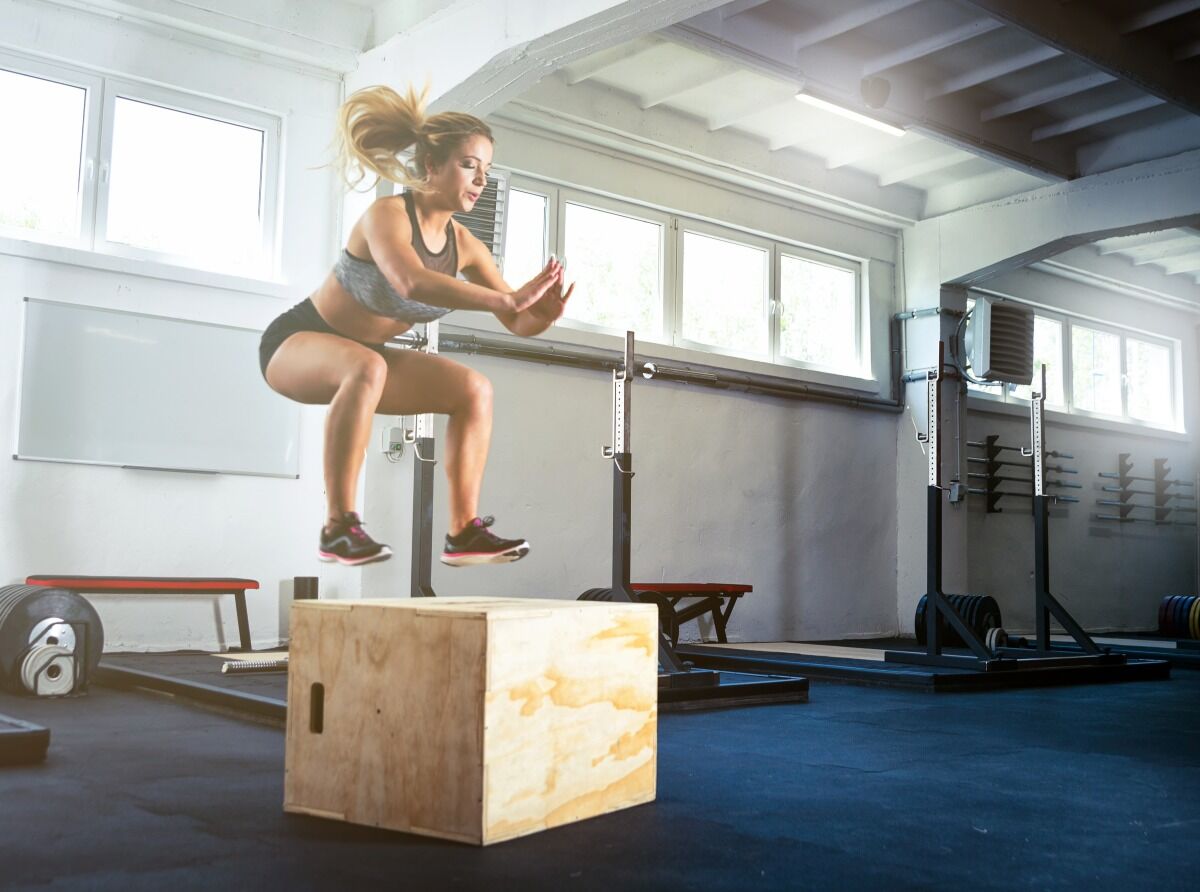 Try the Best CrossFit Workouts for Women
If you are interested in CrossFit workouts for women, check out DTC CrossFit in Denver. Our gym welcomes everyone, at any skill level, so we can help you achieve your fitness goals. Whether you are newly interested in women CrossFit training, or a long-time participant, we can assist you find a routine that suits your needs and gets you in amazing shape.
To learn more about CrossFit training, coaches and class schedules contact DTC CrossFit.
&nbsp Back to Blog